Finely crafted fabrics in the home collections, demonstrate the depth of Pure's approach to design. Focus on authenticity, quality and craftsmanship produces unique collections that are as true to form as function, with each piece made to add a touch of elegance to your space. Inspiration is derived from rich, dynamic environments, which celebrate a refined sense of style, reflected through a wide range of weaves, embroideries and wall coverings. Crafted to the very last detail, the stylised motifs, fresh colours and elegant fabrics redefine the art of Pure Living.
Our Vision is simply to offer fine fabric & fine living across the world. Being the premier does not mean being the largest, it means being PURE.
The company's design studio in Mumbai consists of 21 designers who work around the clock to conceptualise, create, and execute exclusive designs for the products. To set new benchmarks in the industry, every collection is created with utmost precision and detail. Growth happens with constant innovation and learning, thus, our design team travels to special design shows in the UK and Europe so that they are updated with the latest trends and forecasts. Also, participating in home textile fairs like Heimtextil in Frankfurt, Germany and Proposte in Como, Italy opens up our designers to the world of design. The company invests in 200-250 international pieces of art every year in order to continue to set the precedence in the future of colour, design and art.
Technology & Manufacturing
GM SYNTEX has continued its growth and success by constantly innovating and expanding its manufacturing unit. From a small manufacturing unit in Tarapur that started with 12 Italian Somet machines and Staubli jacquards, today, there are 160 machines including 20 air jet machines which weave double the quantity of fabric. A total of 90 Tajima and ZSK embroidery machines operate in the unit to give the innovative designs and patterns its form. With a well-organised and sophisticated manufacturing unit, the company efficiently handles everything in-house, right from yarn preparation to the finishing and packaging of fabric. Also, the high-end machinery helps in delivering flawless fabrics that range from woven cotton, linen and polyester jacquards.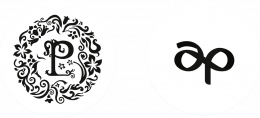 Asian Paints has joined hands with Pure Fine Fabrics
Fostering a perfect collaboration to cement their way in the home furnishing industry, Pure Fine Fabrics is a household name which was co-founded in 2012
by Chanya Kaur and Dalbir Singh. It has become a successful Indian brand driving quality and creativity throughout the production of unique furnishing fabrics
for the home. As a result of the collaboration, Pure Fine Fabrics has rebranded with Royale, one of the most loved brands from the Asian Paints'
portfolio, denoting luxury and exclusivity. The collaboration entails Asian Paints managing the sales and marketing of these ranges.
To produce fabric at the highest standards.
Our products enable consumers and companies to make responsible decisions
which protect out planet for future generations. As accredited by…